Please take a minute to listen to a message from Steve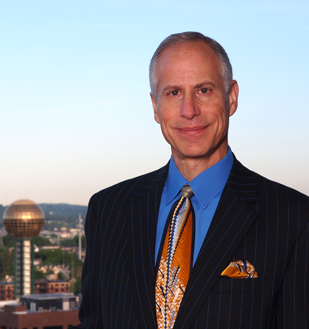 00:00
00:00

Hello! This is Steve Oberman. I apologize for interrupting your browsing but I thought I'd take a few moments to mention some matters for your consideration. DUI convictions carry severe consequences that follow for the rest of one's life. However, just because you or a loved one has been arrested doesn't mean a conviction is forthcoming. The prosecution often bases its cases on faulty field sobriety tests and questionable blood or breath tests. Therefore, it is important to hire a DUI defense attorney who studies and uses the constitutions of both the United States and the State of Tennessee to ensure the defendant's rights were not violated and to question the evidence of the prosecution.
If you are researching lawyers to represent you or your loved one, you should consider that the focus of the Oberman and Rice Law Firm is the defense of DUI and other traffic related offenses, not on personal injury or other civil matters. I am honored to be certified by the Tennessee Commission on Continuing Legal Education and Specialization as a DUI Defense Specialist. I author a Tennessee book and co-author a national book, both relating to DUI laws. I have even served as Dean of the National College for DUI Defense. You can learn more about these books and my experience on my web page listed in the tab above entitled "Our Firm."
My partner Sara and I regularly teach defense lawyers from all over the country in addition to judges, police officers, and prosecutors as well. We educate them about the intricacies of DUI cases-including blood tests, breath tests and other tests that police officers use to establish what they believe is enough evidence to arrest someone for this serious crime. In fact, all of the trial lawyers in our firm have received much of the same training as the arresting officers in administering field sobriety tests and drug recognition evaluations. Check out our resumes!
If you take the time to review this website and our blog, www.tnduicenter.com, which can be accessed through the menu bar above, I believe you will find the answers to most of your questions about this complicated area of law.
We know there are a lot of options when it comes to hiring a lawyer. Don't you owe it to yourself to investigate our qualifications? After you do, I suggest you ask around. Seek out the recommendations of attorneys who practice in other areas of law, ask police officers you may know, or even any of the courthouse personnel. I am confident you will hear complimentary remarks about our practice.
If this case is important to you, call us! Or fill out the contact form on our website. There is no charge for an initial consultation. If we choose to accept your case, we have a variety of fee structures and payment plans available. Thank you for listening. We look forward to meeting you! After all, we mean it when we say: Your Future Is Our Present Concern.